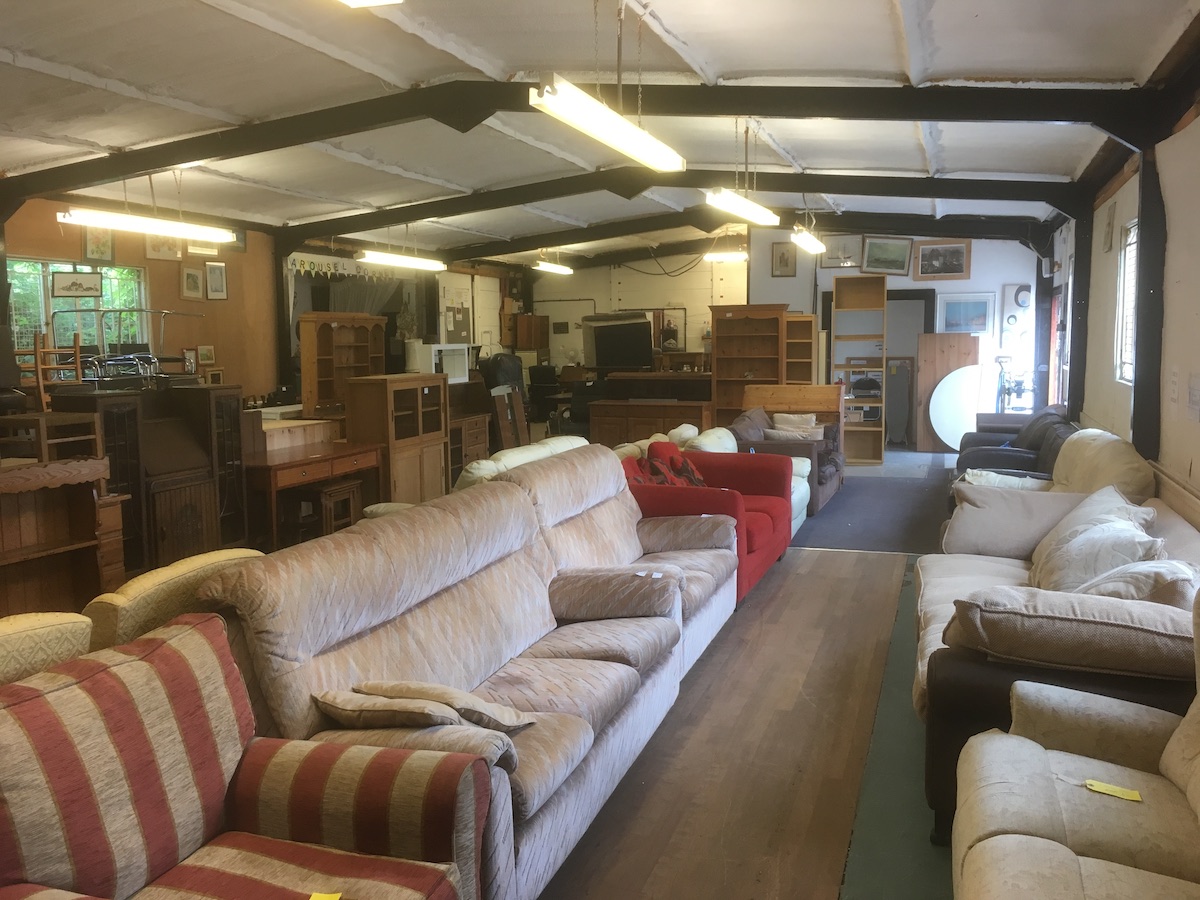 Donating furniture
We accept donations of furniture you no longer need and provide a free collection service.
What we take – We accept household furniture that is in good condition. We also accept, in good condition, bric-a-brac, mirrors, rugs and household items
Does it need repair? – We can take items that need fixing.  This has to be on a case-by-case basis so please don't be offended if we have to say no thank you.
Stuff we can't handle
Sofas and soft furnishings without fire safety labels
Household appliances
Divan beds
Mattresses
Ultimate right to say No Thanks – Please respect the collection team, other scheme staff and volunteers' decision to say no thank you to items.  Sometimes the furniture just isn't in a good enough condition to sell.  On other occasions, we are just too full to be able to handle any more items.
We appreciate your cooperation and understanding.
Click here to follow the link to donate furniture using our application. Alternatively email in photos of your items to admin@rfsonline.co.uk and with:
The address and post code for a collection (unless you can bring the item in person)
A contact telephone number we can contact you on
Permission for us to claim Gift Aid on the proceeds
Either way, we will get back to you to confirm what we can take and to arrange a date for collection or for you to deliver to the Scheme.
Where we collect – Our free collection service is available in the following London Borough of Richmond Upon Thames postcodes; KT1, KT2, SW13, SW14, SW15, TW1, TW10, TW11, TW12, TW2, TW3, TW4, TW7, TW8, TW9
Donate as you feel
Support our collections service – while we offer a free collection service, please do donate money if you feel you are able to help us with running costs.  We can also use additional income to:
Supply kitchen essential starter kits for people referred on grants
Stock up on essential supplies for our workshop and refurbishment volunteers
Support community activities with other charities
click here to DONATE
Gift Aid – Please consider Gift Aid when donating to the Scheme.  If we can claim Gift Aid the charity earns and additional 25% on top of the sale price which is of huge value to the Scheme
Volunteering and work experience
Why? – People choose to volunteer for a variety of reasons:
to learn new skills,
make new friends and be part of a team,
help out a local charity or to help improve their mental health.
Our volunteers are very important to us and at the heart of what we do, helping with sales, upcycling, furniture repairs, cleaning, driving, admin, gardening and shifting furniture. We are always on the lookout for new volunteers and everyone is welcome! 
How – Please email admin@rfsonline.co.uk or call us on 02087554665 to get more information
Volunteer roles :
Warehouse and customer support
Van operations
Office customer and donor support
Furniture workshop repairs and restorations
Furniture refurbishment
Recycling
Gardening
Caretaker duties